Sulets provide over 2300 student beds in Leicester and we have a variety of bills options available covering accommodation in student housing & student halls.
Bills packages for Sulets student housing
If you have signed a tenancy to live in a Sulets student home we are able to offer you very competitive bills packages from our utility partner – UniHomes.
Our bills packages will sort your gas, electricity, water, internet and TV licence in one easy payment, split equally between housemates. This means none of your housemates will be responsible for all of your payments, and you won't have to stress about how much your bills are every month. We help to take the stress out of student utilities.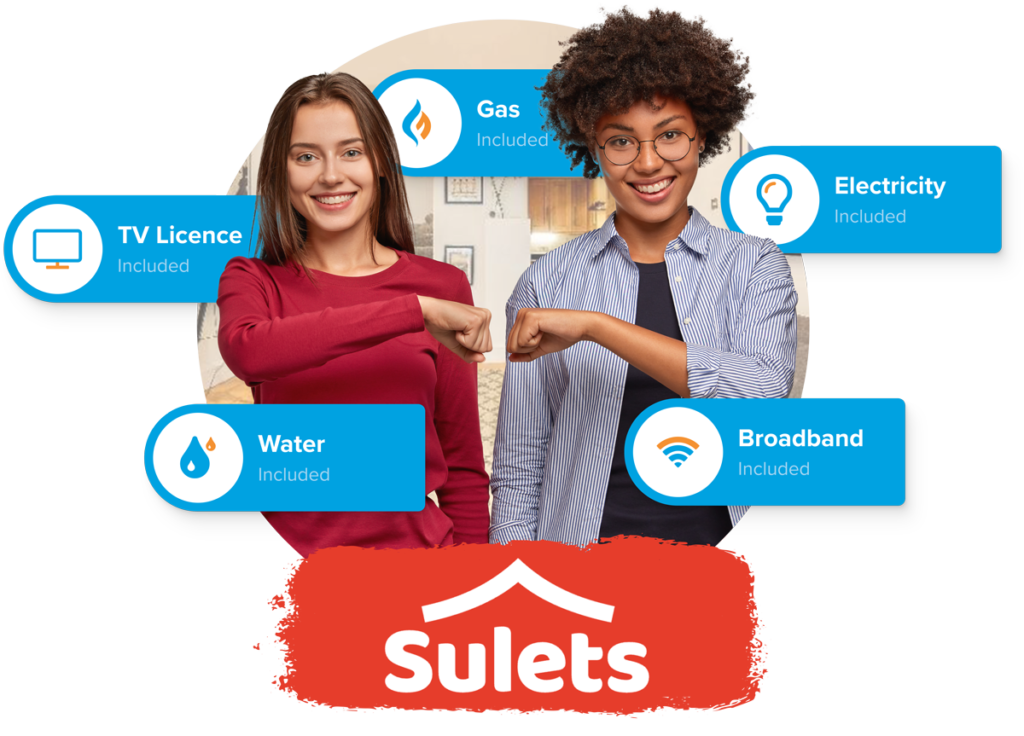 For an instant quote please speak with your Lettings Negotiator who will be able to help setup a bills package for you and your household. Or contact us today to find out more info.
All bills included with Student Roost
Take the stress out of student living with all bills included. When you book a room in a Student Roost building you will benefit from All bills included. There are NO hidden costs, NO energy allowance, NO energy contribution & NO usage caps or limit. The price on your tenancy is what you pay, no unexpected bills. It's as simple as that.
Enjoy all round piece of mind, so you can focus on a great student experience.
Photo by John Schnobrich on Unsplash